Dan Cairns
Commercial Portfolio
H
e
l
l
o
.
I'm Dan, and I'm currently the Creative Lead at Oxford Companies, Ann Arbor's largest commercial real estate company. I believe the success of any creative project stems from fostering

close collaboration

between everyone involved.
Creative direction, brand identity, digital marketing, graphic design, web development, copywriting, print & digital advertising, photo & video.
The Oxford Book
What can be said about Ann Arbor's largest commercial real estate company? Quite a bit.
The Oxford Book was the most comprehensive project I've completed at Oxford. I handled all aspects of the book's design, layout and some of the copywriting. I still can't belive that it's actually done.
Year:
2022
Client:
Oxford Companies
View:
View as PDF (large file)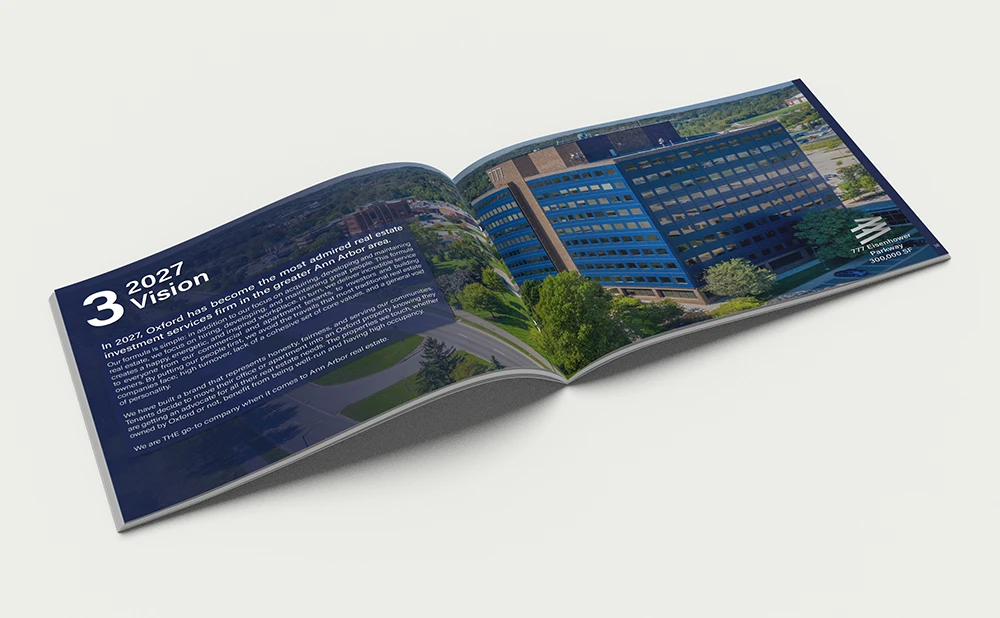 OxfordCompanies.com
In 2022, I proposed a complete redesign to a few page on the Oxford site. The goal? Drive leads and make navigation as simple as possible. Maybe give people something nice to look at, too.
I continue to work closely with my colleagues to update and redesign existing content, create new pages and optimize the user experience.
Year:
2022 (redesign)
Client:
Oxford Companies
View:
www.OxfordCompanies.com
Built with:
Themeco Pro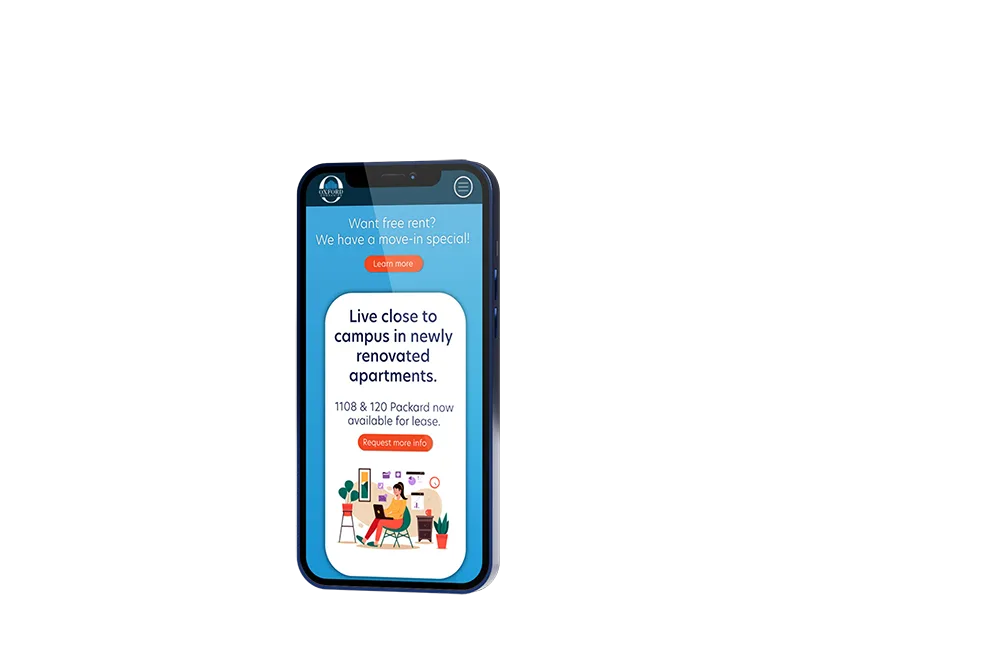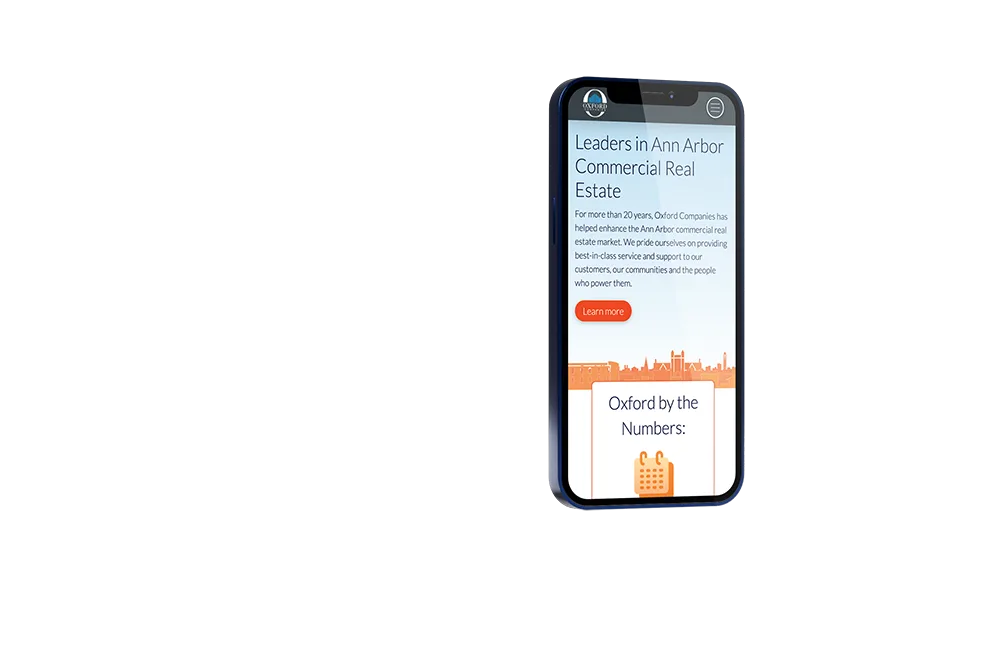 Yellowstone.build
Yellowstone Architecture + Construction is Oxford's former in-house design + build division. In 2021, I helped introduce them to the world with a brand spankin' new website. I was responsible for every aspect of the site's creation, minus the photography and some of the copywriting.
The site runs on Wordpress with the Elementor builder, however, I consistently write custom code to fix random things that break whenever the theme updates.
Year:
2021
Client:
Yellowstone
View:
www.Yellowstone.build
Built with:
Elementor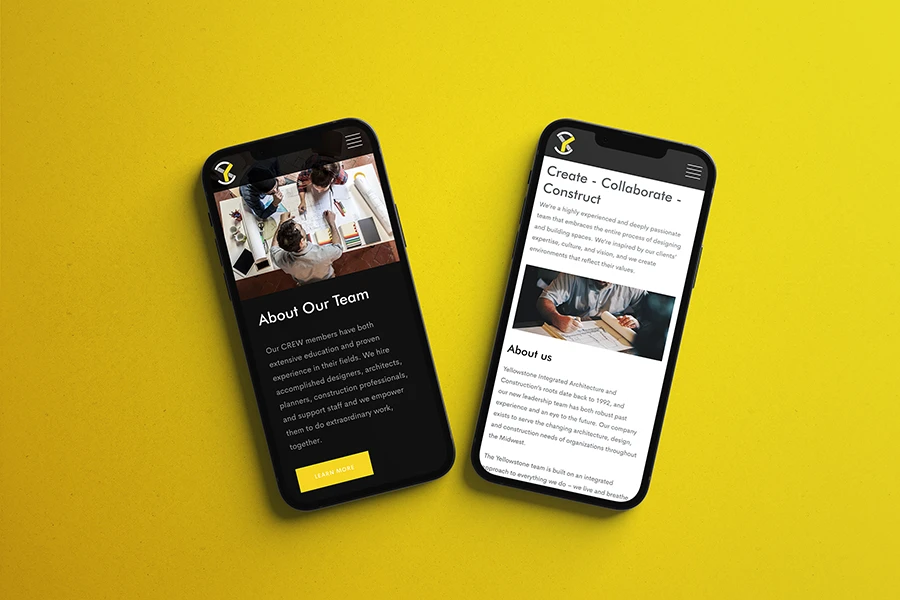 Print & Digital Advertising
Yes. It's true. Oxford used to use Futura PT. I take full responsibility, and I think I finally made up for it.
Year:
2018 - Present
Client:
Oxford
Print Advertisements
Digital Advertisements
Discover our America
Remember subscription boxes? I used to do copywriting for one of them.
If you ever subscribed to Discover our America, then you undoubetedly remember receiving an exciting U.S. state themed box every month. It was mostly filled with old food, but the hidden gem was a booklet with a unique narrative on that month's state. I think I wrote 16 of those books. My favorite state was Arkansas. I can't remember why. One of these booklets is linked below.
Year:
2016
Client:
Discover our America
View:
View as PDF (large file)